How do we autorizee the Punchbox: I have the most recent version 1.01 and the Licence Keyfile for the Punchbox. I do not find, sorry.
The windows for the autorization choice does not appear: I' m under with the demo-version .
DAW; Digital Performer 9.02 under Yosemite 10.10.5. (32 bits or 64 bits version)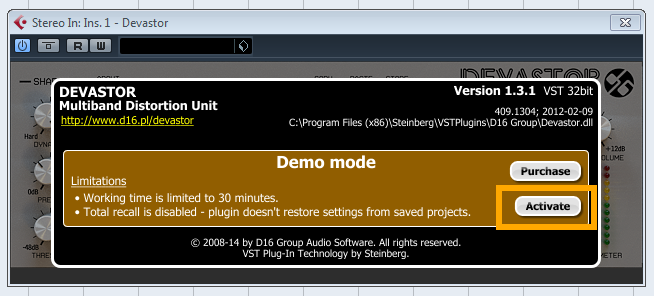 I can try from Digital Performer with Punchbox VST version ...