Software
Bundles
Sample Libraries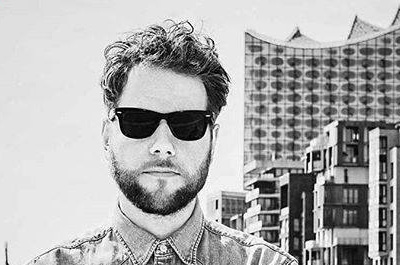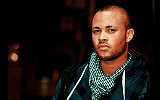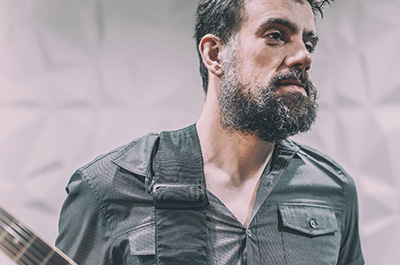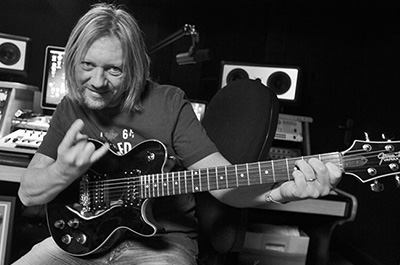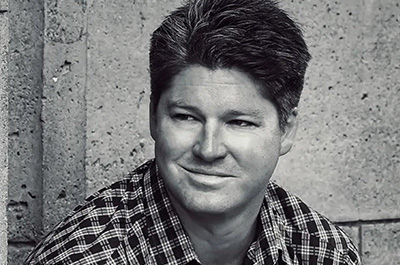 ---

---

---

Price: 59.00 Eur
Also available in:

---

Overview

Taking the classic analog sound of the legendary silver box into the future, PHOSCYON offers an unmatched sound together with advanced features such as a state of the art Distortion unit; fully user configurable BPM sync'd Arpeggiator and Randomizer; a unique 'Play Live' mode; vintage arrangement and pattern builder, full MIDI CC support and, to top it off, the most authentic 18db/oct low pass filter ever created!

Diehard fans of the original Bass Line will be blown away with PHOSCYON's uncanny emulation of the classic, but will also marvel at the ease with which new sounds can be crafted; sounds which were not possible on the original. PHOSCYON gives you access authentic vintage sounds at a fraction of the cost of the real thing. With the familiar Bass Line interface coupled with the added sound generation tools, we at D16 Group feel that PHOSCYON is quite simply in a class of its own.

PHOSCYON's designers are also musicians who believe that in order for electronic music to stay relevant, it needs to evolve – just like any other genre. Our approach is to give forward thinking musicians and producers the tools they need to craft the sounds they want. Whether it's Techno, Acid, Triphop, IDM, D&B, Ambient, or any other kind of genre-bending music, PHOSCYON will take your sound further. Please visit our

ONLINE SHOP

to start making new music now with PHOSCYON!

Capabilities

Phoscyon is a vintage analog modeled Bassline synthesizer with a unique low pass filter with an 18db/oct dumping and constant resonance amplitude throughout the entire frequency domain. The filter sounds phenomenal! Hear that squelch and you'll swear its analog! We've also equipped it with a fully customizable integrated arpeggiator (essential in electronic music) as well as an exhaustively analog modeled distortion effect, crucial for those screaming acid bass lines!

Hear the sounds of for yourself in the

Audio samples

section and be prepared to be amazed!

Wave comparison

Accented sound with full resonance

Low and high note without resonance (no accent)

In the left channel of .wav file you hear Phoscyon and in the right channel original 303.

Spectrum comparison

Not accented sound with full resonance at low cutoff

Not accented sound with full resonance at high cutoff

Not accented sound without resonance at low cutoff

This is real spectrum of FFT size 4096 with Blackman window at sampling rate 44100Hz

Sound examples

Video

Getting started

Randomizer

Awards




Reviews

BlipBop 04/2011

» It has to be said that Phoscyon shounds amazing! Of course, it has taken the original Roland concept further and has given it more of a sonic scope. From my memory and experience using the TB-303 I prefer Phoscyon. Yes, I do! Now I am not interested in purist arguments. [...] I'm hooked! I had visions of myself wearing pilot shades and a military bomber jacket ... Spread the net and catch the Phoscyon! You will be very happy with it! Full marks! «

Rekkerd.org Mar 2010

» Browsing through the sounds of Phoscyon reminds me of tunes by Aphex Twin, FSOL, Squarepusher, Chemical Brothers, Acid Junkies, Josh Wink, and many more. Perhaps overused at times, the 303 still has a timeless sound to me. [...] To my ears it sounds very similar to a real TB-303, and with the additional arpeggiator and distortion units it goes well beyond the type of sounds that the original hardware is capable of.

(read whole review)

«

La bible de la musique sur PC, No 22 2007

» [...] ceux qui veulent voir du pays, les blasés de la 303, devraient jeter une oreille sur Phoscyon car il risquerait fort de les surprendre. On sent de l'mour dans ce plugin ! «

Bigshot, May/June 2007

» Hosting all the features that made the 303 king, plus some massive improvements after years of tweaking, this emulator may just be the best reproduction ever wired. [...] Fatboy Slim might just have to change his track to, "Everybody needs a Phoscyon!" «

Future Music, May (174) 2006

» It's a fun synth with a mighty big sound that simply begs to be tweaked and then tweaked some more. [...] Definitely worth a fiddle «

Computer Music, (99) May 2006

» There are loads of 303 emulations already out there, but we're still relishing the prospect of testing d16's unorthodox take on the classic acid box «

Keys, Juni 2006

» Phoscyon ist eine äußerst autentische Emulation der TB-303 und ein echter Geheimtipp für Vintage-Sound-Entusiasten «

Beat, Juni 2006

» Phoscyon überzeugt vor allem durch seinen guten Sound und die Klangerzeugung. Subjektiv gefällt der Sound - insbesondere bei zugeschaltetem Plug-in-internen Verzerrer - sogar einen Tick besser als der der AudioRealism Bass Line «




Testimonials

» The 303 is back in today's tracks, if you need that screaming filter sound in a plug in, search no further. The Phoscyon is all that, plus more. «

Dash Berlin

GUI

PHOSCYON

Full Features

synthesis:

2 authentically emulated analog oscillators (saw/square)
screaming 18db/oct low pass filter with absolutely no self oscillation
filters equipped with transistor amplitude clipping
perfectly scaled knob ranges
additional synthesis controls expand the synthesizer's range

internal sequencer:

96 patterns
each pattern up to 16 steps of length
shuffle mode
chain mode
shuffle (swing) and tempo values defined per pattern
patterns import/export via human readable xml files

two modes of synchronization:

precise synchronization to the host tempo
synchronization to internal clock - tempo controlled in the range 30-300 BPM (+-0.1)

built-in arpeggiator:

7 predefined chords and 1 user definable chord
arpeggiator tempo multiplier (1, 1.5, 2, 3, 4, 6)
arpeggiator repeat feature
4 arpeggiation patterns (Up, Down, Up-Down, Random)
defined offsets of octaves to work with

built-in distortion effect (equivalent to a transistor amplifier with equalization):

tailored for the Acid Bassline sound!
equipped with signal routing (Dist <=> Eq)

many ways of controlling the device:

external mode (notes triggering the sounds)
internal sequencer (pattern mode)

powerful randomizer:

generates patterns from user defined range of notes, user defined chords or predefined chords (Major, Minor, 7th, m7th, M7, m7-5, DIM)
generates random values for Note, Gate, Accent, and Slide attributes
allows user to define attribute frequency

fully controllable via MidiCC

System requirements

PC

| | |
| --- | --- |
| OS: | Windows XP, Windows Vista, Windows 7 |
| CPU: | 1.5 Ghz with SSE (Multicore system 2.0 Ghz recommended) |
| RAM: | 512 MB (1 GB recommended) |
| Software: | VST compatible host application (32bit or 64bit) |

Mac

| | |
| --- | --- |
| OS: | 10.6.x or 10.7.x |
| CPU: | Intel based 1.5 Ghz (2.0 Ghz recommended) |
| RAM: | 512 MB (1 GB recommended) |
| Software: | AU / VST compatible host application (32bit or 64bit) |

---

It's not a standalone program so you need a host application to use it.