Software
Bundles
Sample Libraries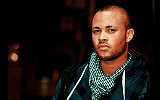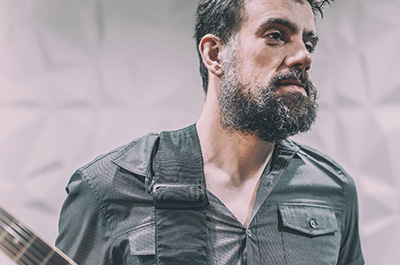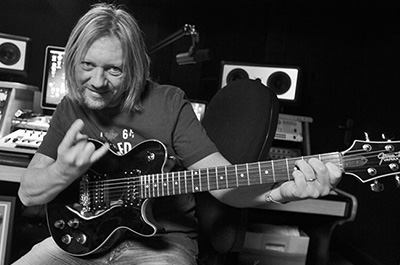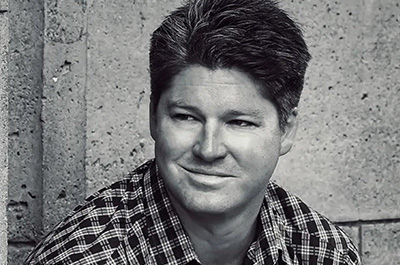 ---

---

---

Price: 99.00 Eur
Also available in:

---

Overview

Synthesis

Nepheton contains 17 fully synthesized instruments perfectly emulating the famous 808 drum machine. All the nuances and details of the instruments sounds are captured perfectly. The instruments models are equipped with additional controls giving you possibility to tweak the sound much better. Listen to the audio examples or just download the demo and try it out.

Outputs

Nepheton has a flexible output configuration. Every instrument's audio signal can be routed to any of the 12 outputs. This allows users to further shape sounds individually or in groups via their favourite plug-ins.
Each individual output can be set to mono or stereo. For the greatest 808 fans we've added also original Trigger output (configurable as well).
Every instrument also has a Mute, Solo button and Activity led. Mute will not just silence the sound, it will stop the sound being triggered. Solo will stop all other instruments from being triggered and only allow the selected sound(s) to play.

Control

Nepheton has extensive midi control. Midi notes can be used to trigger each individual sound. Alternatively, the internal sequencer can be used. This can be set to play using Nepheton's internal clock or set to synchronize perfectly to the host sequencer.

Most of Nepheton's parameters can be automated within the host and also controlled using MidiCC with an external controller. An easy-to-use Midi Learn function allows reassignment of any of the parameters.

Internal Sequencer

Internal sequencer's memory contains two banks of patterns: simple and extended. There is 16 extended and 96 simple patterns which both can be edited traditionally using the step buttons or using the tap function.

Simple patterns are used in Host Mode where each pattern location has a midi note number assigned to it. With these notes you can control freely the order of played patterns.

Extended pattern differs from the simple one in it has 4 segments (variation A/B and part 1/2). The whole bank of 16 extended patterns is divided into two groups of Basic Patterns and Intro/Fill In Patterns. You can choose freely from played patterns, used variations, and fill in modes (triggered automatically or manually). It also can be defined whether the starting pattern should be preceded by introduction pattern and many many more. Extended patterns are used when Host Mode is off.

A Randomizer function is also provided within the internal sequencer. It can be used to make simple changes to a pattern or create a whole new one - ideal when your creativity needs a boost! Randomizing can be applied to specific instruments and the frequency of occurrence can also be adjusted easily to give you just the right amount.

All external files are stored in the XML format. This allows single patterns or whole banks to be exchanged between users easily. XML allows the files to be edited in a text editor. Ideal if you want to post or share a pattern on a web site - just post the text!

System requirements

PC

| | |
| --- | --- |
| OS: | Windows XP, Windows Vista, Windows 7 |
| CPU: | 1.5 Ghz with SSE (Multicore system 2.0 Ghz recommended) |
| RAM: | 512 MB (1 GB recommended) |
| Software: | VST compatible host application (32bit or 64bit) |

Mac

| | |
| --- | --- |
| OS: | 10.6.x or 10.7.x |
| CPU: | Intel based 1.5 Ghz (2.0 Ghz recommended) |
| RAM: | 512 MB (1 GB recommended) |
| Software: | AU / VST compatible host application (32bit or 64bit) |

---

It's not a standalone program so you need a host application to use it.

Sound examples

Awards




Reviews

Beat, September 2012

» Sound von Nepheton und Drumazon sehr nahe am Original bewegt, durch zahlreiche Ergänzungen aber auch weit darüber hinaus gehen kann. Die Plug-ins besitzen eine Flexibilität und Vielseitigkeit, wie sie nur eine algorithmische Klangerzeugung bieten kann und Shuffle-Funktion oder der ausgefeilte Randomizer helfen auch der Kreativität auf die Sprünge. «

BlipBop 03/2011

» Once again, any 808 samples can be deleted off hard drives. Puritans should flock to the Nepheton - you'd probably like the interface. Non-puritans can be content to know that they have in possession part of the DNA that makes up Electronic music. Feel free to pervert it! love it as a sound module! Great work! ... The Nepheton is solid! You'll be impressed! «

Digital Music Magazine, Nov/Dec 2007

» Nepheton è certamente uno dei migliori cloni della drum 808 machine. Il suono caldo e profondo è incredibilmente vicino a quello dell'hardware originale. «

Wusik Magazine, #18, Oct 2007

» Nepheton is the truth - plain and simple. Few have such a successful record at emulation. D16 has proven again that no hardware is safe from becoming software. This is a brilliant instrument that will surely be in many productions. «

Computer Music, CM116, Summer 07

» We can definitely recommend it if you're fed up with using 808 samples and would like something that you can tweak like the real thing. «

Future Music, September 2007

» Like Drumazon and Phoscyon before it, Nepheton is as good an imitation of its hardware forebear as I reckon we're ever going to see. [...] If you're after an 808 and are sick of the countless sampled renditions you probably already own, then look no further – Nepheton has 'that' sound right down to a tee, and in the mix you'd never know it wasn't the real thing. «

Keys, September 2007

» Der Klang ist selbstverständlich über jeden Zweifel erhaben und macht mächtig Alarm. «

Remix, August 2007

» All 17 of Nepheton's fully synthesized percussion sounds are spot-on [...] D16 has captured every nuance and detail I can recall of the 808 voices, many with additional controls for much more tweaking potential than on the classic. «

Beat, Juli 2007

» Dass die Programmierer der d16 Group ihr Handwerk verstehen, haben sie schon bei Phoscyon und Drumazon eindruckvoll bewiesen. Und so überrascht es nicht, dass sich auch der Sound von Nepheton sehr nahe am 808-Original bewegt, durch seine zahlreichen Ergänzugen aber auch weit darüber hinaus gehen kann «

GUI

NEPHETON

Full Features

17 fully synthesized instruments
perfectly scaled knob ranges
exhanced control of instruments' sounds
dynamic signal routing from instruments to outputs
user defined outputs configuration (Master out, instruments outputs, Trigger output)
mutes/solos for each instrument (affect triggerring not just the signal)
fully controllable via MidiCC
quick midiCC assignation with MidiLearn function
many ways of controlling the device:

external mode (note mode)
internal sequencer (pattern mode) with 2 submodes

external mode:

user defined midi map (default set equal to General Midi)
note velocity controls instruments' levels

internal sequencer:

96 simple patterns
16 extended patterns (12 basic rythms and 4 intros/fill ins) with 4 segments per pattern
each segment can be defined with one of four available measures
each step can be defined normal or accented
shuffle mode
tap mode
built in Randomizer (selection of instruments to random and frequency of the randomized notes)
patterns import/export via human readable xml files

two modes of synchronization:

precise synchronization to the host tempo
synchronization to internal clock - tempo controlled in the range 30-303 BPM (+-0.1)

preset manager



FAQ
If You have a problem, maybe someone before You had it, please check out our
Knowledge Base
Artists' tunes
Holiday season is on! The Summer Sale 2014 has officially begun. Wish to take an advantage of 30% discount visit our Online Shop for the details. Still hesitating? Think fast, this promotion...
more
We'd like to inform we've switched to the completely new support system called Helpdesk, retiring the old and outdated eSupport. New system is located at helpdesk.d16.pl. Above all there...
more
We're proudly informing Sigmund has been granted with Platinum Award by Future Music editorial office. Full review available in issue 275 (February 2014).
more
We are pleased to inform that LuSH-101 has been awarded the Software instrument of the Year 2013 in The best music tech gear of the year contest by
more
This update concerns only users owning computers with more than 16 cores available (including hyperthreaded ones). Previous LuSH-101 versions caused instant crash on an attempt of enabling...
more